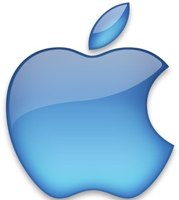 People ask me why I am such a fan for Apple.  Almost everything I use is made by Apple: iMac, iPhone and soon to be iPad, etc. I have been using a Mac since 128K original Macs. Yes, it does cost more.
However, it's more than just style and function. It's all about Apple.
Recently, during my move, I had an unfortunately thing happen to my 27″ iMac. I wrapped it up with a blanket and put it on a shopping cart to move from my car to the new place. Well, to my broken heart, a couple of places on the corner of the front glass was chipped. It ruined the entire viewing experience.
I went in to the local Apple store to find out about some screws, which were stripped while I tried to remove the VESA mount kit while trying to put the stand back together. I talked to one of geniuses and he ordered the screw for me. I also asked how much it would cost to replace the screen. He came back and said it is about $85, which wasn't too bad, but he said he made it so it would be zero cost to me. I was very happy. He said someone will call me when the parts arrive.
Two days later, I got a call from them. I brought in my iMac the next day and the work was finished by the end of the day. I was so grateful. It's not the cost  of the part, it's way they take care of their customer.
In the past, I had issues with iPhone screen, two bad ones within 6 months. They replace it without any question.
That's the reason why I use Apple, combination of product and service.
read more